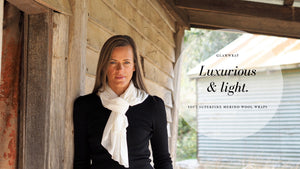 100% Australian Sourced, Made & Owned
Please place Christmas orders by Sunday 17th December to guarantee on-time delivery
Glamwrap will be closed between 18th December 2023 & 20th January 2024. Please place any orders required for delivery in January, by Sunday 17th December.
Pure merino wool Wraps in a convenient Travel Pouch for your handbag – for warmth on the go. A handbag essential for you, and the perfect Christmas, Mother's Day & Birthday gift!
---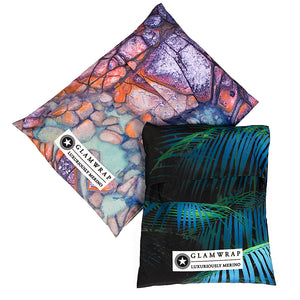 Inspired by the rich colours of the Australian landscape
The striking Travel Pouch designs celebrate our Australian-made philosophy.
The 'Traveller' Pouch - highlights the rich deep colours of palm fronds from the tropical Daintree Rainforest, Queensland, Australia
Photographer: Stephen Bridger
The 'Cocoon' Pouch - featuring beautiful Binalong Bay, Bay of Fires, Tasmania, Australia
Photographer: Jason Futrill
Gift boxed
All Wraps come to you in a beautiful Gift Box, 100% Australian made.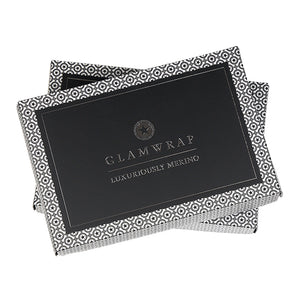 Luxury – superfine, supreme quality yarn
Function – travel light, with warmth on hand for where life takes you
Style – a glamorous accessory, providing another colour dimension to your outfit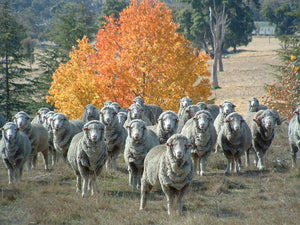 Provenance
SUPERFINE MERINO WOOL
At the heart of GLAMWRAP is our commitment to fine quality, environmental care and our Australian Made philosophy. Our wraps are made from one of the most luxurious fabrics in the world – superfine merino wool from farms across Australia. A natural and renewable fibre, merino is breathable, thermal, lightweight, incredibly comfortable and soft on the skin. In Melbourne, the wool it is knitted into beautiful fabric that meets our standards of quality, traceability and environmental care. The fabric is then cut, sewn and finished in Adelaide by experts at their craft.
Learn more
Versatility
SO MANY STYLISH WAYS TO WEAR
Versatility in function and style is a Glamwrap hallmark.
Wear it indoors and out to combat a chilly environment, as a substitute garment, to dress up an outfit, to protect shoulders from the sun.
Style it as a neck scarf, around shoulders, wear it loose, or knotted, as a sarong, an on-trend flowing belt or as a 70s-inspired headscarf, the ways to wear are limited by imagination.